Formula 1 is one of the world's most popular sports for people to bet on, with thousands of F1 fans betting on their favorite teams and drivers during every Grand Prix. Bookies know just how popular this sport is with bettors, which is why all of the best ones have ensured that they offer plenty of Formula 1 betting options. Below we are going to provide you with valuable information regarding Formula 1 betting.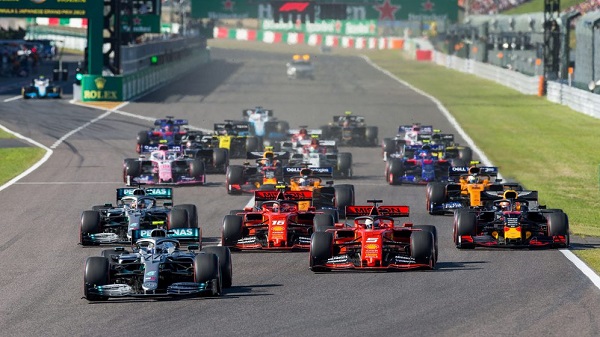 A Closer Look at Formula 1
Formula 1 is definitely the pinnacle of the motorsport world, where technology and the world's best drivers combine to put on a show with speeds of more than 220mph. There are ten teams in F1, with two cars per team, meaning that the average F1 Grand Prix race sees 20 cars participate. There are about 21 races each season, although this can vary from season to season, and the races take place between March and November all over the world. Drivers are given points depending on where they finish in the race, and the driver with the most points at the end of the season will be declared the champion.
Each race is different in F1 for a variety of reasons as the tracks place different requirements on the vehicles. For instance, the Shanghai Grand Prix and Monaco Grand Prix put a lot of stress on the car's gears as the drivers have to change gears thousands of times during the race and they bend and twist through the city. On the other hand, on the tracks in Bahrain or Monza, power and speed are crucial factors.
F1 Betting
When it comes to betting on F1, there are three different types of bets that are the most popular and these are outright, long-term, and live betting. We shall now take a much closer look at these bet types.
Outright Betting
When you are making an outright bet you are betting on the driver that you think will win a specific race. This is one of the easiest bets to make and is a great type of bet for those who are new to betting on this sport. To make such a bet, all you need to do is click on the odds that are being offered by your bookie, enter the amount of money that you would like to stake on your bet, and submit it. If that driver goes on to win, you will be paid out accordingly.
Another type of outright bet is the finishing position of one of the drivers - this is often limited to a podium finish (finishing in the top 3). When you are making a finishing position bet, you just have to try and select a driver that you believe will finish in one of top 3 positions.
Long-Term Betting
As well as betting on the driver that you think will win a particular race, you can also bet on the driver that you think will win the whole competition when November rolls around. You can also bet on the team that you think will win, and these are known as long-term bets since they last for the duration of the season. However, you do not have to make these bets before the season starts - you can try and time it perfectly so that you can take advantage of the best odds.
In-Play Betting
Are you the type of person that loves live betting? If so, you will be happy to find out that the majority of bookies will provide their players with live betting options for F1. When you are live betting on this sport, prompt thinking, determination, and quick decision making will usually be rewarded. In sports like football, basketball, or tennis you can do well with a versatile, wise, and universal approach, but when you are placing in-play bets on F1, you have to constantly make new decisions in some complex situations. Therefore, you must always try to be one step ahead of the game when betting on F1. One very useful betting in-play method is trying to figure out when drivers will make their pit stops. Drivers have to pit stop at least once to change their tires, and this can lead to errors and tactical decisions being made. If you believe that a driver is going to the pits at the wrong time, then it might be best to avoid putting money on them.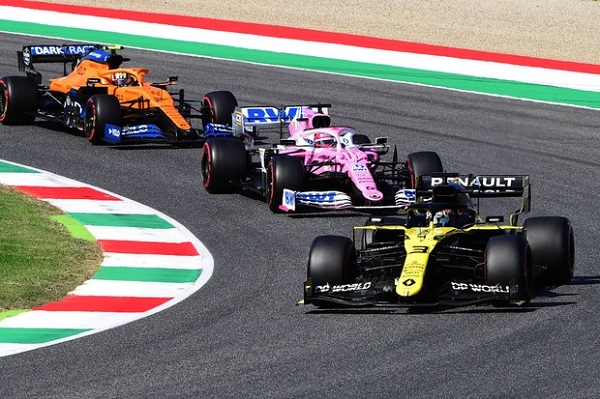 Formula 1 Betting Strategies
If you already have an account with a sports betting site, there is nothing stopping you from jumping right in and placing a bet. However, if you do this, then the most likely scenario is that you will end up losing a lot more money than you will win. Below are some F1 betting strategies that you should keep in mind when you are about to bet on a F1 race.
Understand the Circuit History
All the circuits on the F1 course have not been created equally. In fact, if you compare F1 circuits with other racing sport circuits, it is not an exaggeration to say that F1 circuits are the most diverse. Therefore, you need to have a good understanding as to how particular drivers have performed in the past at the circuit that you are interested in betting on.
For instance, if a driver does really well on circuits that require a lot of maneuvering due to it having many hairpin turns, does it mean that they will do just as well when racing on a circuit that has plenty of high-speed straights? The answer to this question is maybe. What you need to take from this is that all tracks are different, and certain drivers will do better than others depending on the track.
Yes, you need to know whether a certain driver is on a bit of a roll. Yes, there are drivers out there that will drive like champions if you gave a go-kart. The point that we are trying to make though is that you can give yourself a decent advantage if you manage to find a driver that always performs well on a particular circuit. Finding this information is really easy as you just need to find race results from the previous years.
Do Not Pay Too Much Attention to Qualifying Times
The fastest car during the qualifying race will win the proper race, right? Nope, this is a wrong assumption to make as race conditions can change drastically between the qualifying race and the proper race. For example, changes in precipitation, temperature, humidity, and cloud cover can all have a major impact. If a driver cannot adjust to the changes quickly enough, then they will struggle no matter how well they did in qualifying.
The reason you have to be aware of this fact is that you do not place all your eggs in one basket. Many novice F1 bettors have a habit of just betting on the fastest qualifier, but this is a sure-fire way to end up losing more than you win. However, there are some races where you should pay more attention to the cars that finish top of qualifying. For example, on tracks such as Monaco it is much harder for drivers to overtake each other to get to the front of the field.